Artha nurtures long-term relationships with a clear understanding of clients' strategies, supporting them at every stage to generate sustainable value. Artha provides holistic 360-degree financial assistance with timely support and knowledge excellence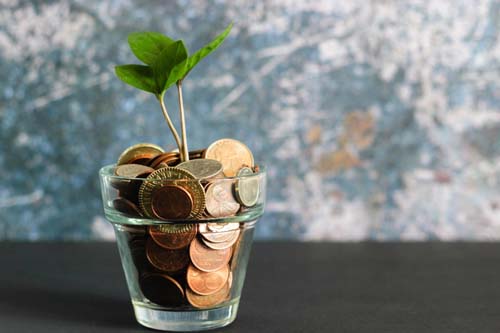 Debt Syndication Advisory
Debt Restructuring Advisory
Artha leverages transactional experience and extensive network of funds houses and investors to generate optimum solutions for the complex financing needs of clients. Artha also advises clients on
Artha has the capabilities to do all types of Asset valuation. Our experienced IBBI registered valuers have sizable experience in Plant & Machinery, Land & Building and Financial Assets Valuation.
Our services include book keeping, auditing, review and tax management related services. The type of service delivered depends both on the statutory requirements and what will provide the most value to the client and users of the financial information.
We provide a wide range of audit and advisory services to assist SME / MSME clients in achieving their business objectives, managing their risk and improving their business performance. We offer virtual CFO services to Micro / Small companies who need financial discipline to ensure further growth and avail financial assistance whenever required.  We support our clients in Financial Planning, Accounting, maintain & report on the financial activities and tax advisory. Audit practice helps the organizations and individuals to achieve their objectives through measuring performance, managing risks, and leveraging knowledge. Managing risk appropriately is a key to business success.
Services offered by a virtual CFO often follow the financial pyramid of needs. In the basic level, a virtual CFO is expected to be the bookkeeper of the client and has to take responsibility for the accuracy of the account books and interpret the financial information from the accounting data to the client. They make take responsibility for executing or overseeing the reporting process. On the more strategic side, they are the financial and strategic sparring partner from the CEO. They are also responsible for suggesting measures to optimize the profit and acquire capital at low cost.
Insolvency and Bankruptcy Code, 2016 ("IBC") was enacted by the Indian Parliament with the intention of bringing uniformity to India's scattered bankruptcy laws. The IBC is an all-encompassing law that deals with the bankruptcy of not only corporations, but partnerships and individuals as well. Adjudicatory power for Partnership and individuals has been delegated to DRT whereas in case of Companies and Limited liability Partnership (LLP), NCLT has been established as the Adjudicatory Authority.
Key management team of Artha has Insolvency Professionals who has experience of handling CIRP in NCLT Chennai / Mumbai and acted as Resolution Professional for many of the corporates till date and successfully settled more than 80% of the accounts